The Exterior
The church follows a traditional cruciform plan. It is constructed of brickwork with knapped-flint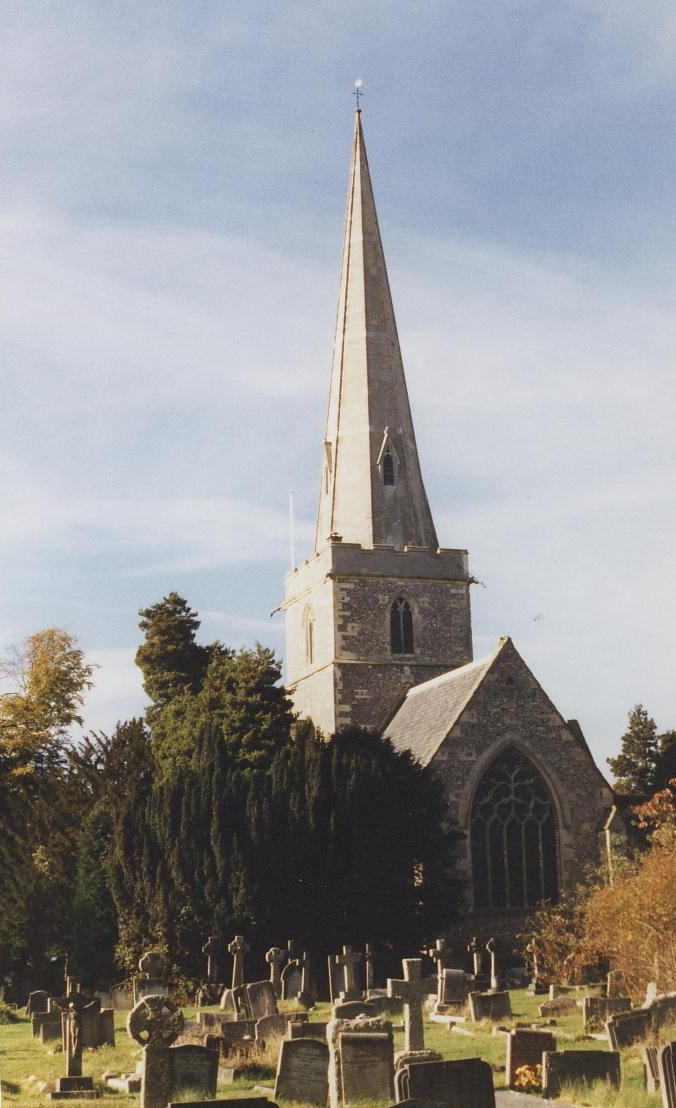 facing and sandstone dressing. It has slate roofs and the well-balanced tower is surmounted by an octagonal spire.

The clock, which was added when the spire was built, is by John Moore and Sons, of Clerkenwell, London, and bears a date of 1854. It used to be wound manually every week until 1974 when it was finally electrified.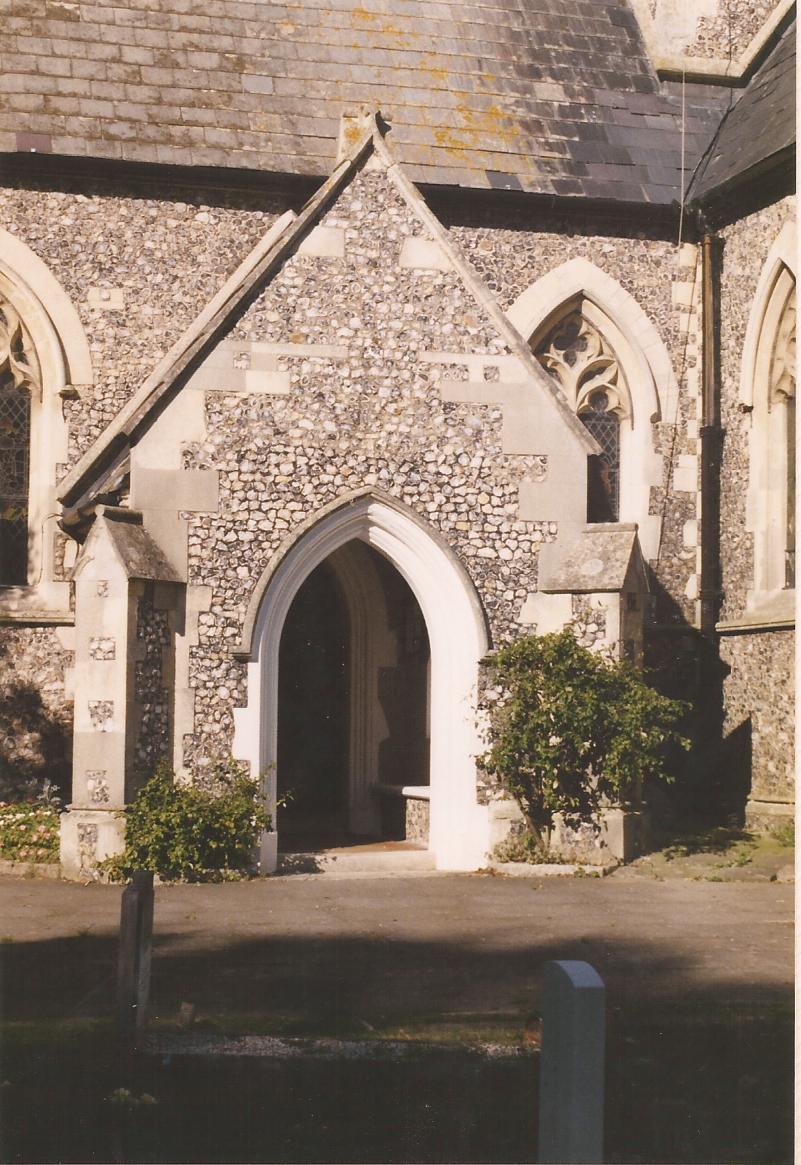 There are simple moulded arches to the west and south doors and access to the latter is through a gabled porch. A vestry was added to the north-cast chancel wall in 1950-51 and a parish room was built above it in 1965.